Solar1234.com is the Radio
Interview Page of Steven Harris
SHOW NOTES and LINKS to whatever we talked about. When ever I do a radio show its always easy for me to say, and for people to remember www.Solar1234.com I always change this page to reflect the last radio show I did. More on Steven Harris at: www.StevenHarris.net







How to Power Your House from Your Car with an Inverter


This is one of my most popular shows. If you are wondering where to start? Start HERE! How to power lights, TV's, Radios, Refrigerator, Freezer, charge your Phones, iPads, Tablets, games, and how to have all of the AA recharable batteries you could want and much more from a simple inverter connected to your car. Click this link,[ http://www.ush2.com/11012012.htm ] this guy powered his whole house from his Jeep during Hurricane Sandy in October of 2012. I am constantly getting emails and photos from people who use the skills in this show to keep their family safe when others are miserable.

Steven Harris on The Survival Podcast for 10th Time!
This is my most popular show I have ever done in TSP

The JWPlayer is RIGHT HERE

Tap to Listen & Scroll DOWN the Page to SEE ALL the Items we talk about


The Day after the huge line of storms ripped through the Midwest I got this email from a student of this course. This course / class can change and save your life.

"Well... it has been a little over 10hrs without electric here in central IL. After the STORM (just 1 storm, not a whole day of storming), HEAVY winds knocked down several poles. Might be about 3 DAYS before it gets fixed. People are going NUTS!!! NO TV, NO 'NET, it's AWFUL! Well, not for me. Mr. Harris, I have ALL the power I need. I'm on my laptop, that I re-charged off my inverter in the car. I'm on the 'net with my portable hot spot, also keeping charged from my car. I have ALL the fully charged AA & AAA for lighting. So it's ALMOST like it didn't effect me. My fridge is staying cool and I'm really not worried about ANYTHING. THANK YOU, Steven Harris"

William wrote: "We just moved from the city to the country and experienced our first power outage. The neighbors all hooked up their generators after the storm. I wonder what they thought when lights were on at our house, during the storm, and without a generator thanks to the inverter hooked to our vehicles in the garage. Many thanks to Steve Harris!"
Generator Show Part 1 - How to Pick a Generator


This show is on EVERYTHING Generators For Your Home. I cover 7 types of generators that you can buy, 2 different classes of generators, plus 4 different fuels for generators and all in one show. After listening to this you will have NO DOUBT at all on what type of generator YOU NEED and where to get it and how to use it and how often to use it.


Steven Harris on The Survival Podcast for 12th Time!


The JWPlayer is RIGHT HERE

Tap to Listen & Scroll DOWN the Page to SEE ALL the Items we talk about
Generator Show Part 2 - Powering Your House & Natural Gas or Propane Fuel Options
Part 1 was all about the generators and which one is RIGHT for YOU. Part 2, this show, is all about how to hook up a generator (or an inverter) to your house directly. How to get the power into your home through extension cords or connecting to the electrical box (back feeding the house). I cover the illegal and dangerous methods of getting power into the house (desperate emergency) and the safe ways that conform to code (pre-crisis). It also covers in detail how to get natural gas or propane from your house and into your natural gas generator outside so you have an infinite supply of fuel that you do not need to store. I cover the illegal dangerous methods as well as the safe professional methods. If you don't know me yet, I don't leave anything out.
Steven Harris on The Survival Podcast for 13th Time!


The JWPlayer is RIGHT HERE

Tap to Listen & Scroll DOWN the Page to SEE ALL the Items we talk about
How to Keep your Refrigerator and Freezer COLD in a Blackout


If there is one thing people OBSESS about when the power fails its keeping their refrigerator and freezer cold. I tell you all of the SMART ways of doing this both with electricity and WITHOUT electricity. Simple methods that will make you slap your head and say, "I knew that!". I cover pre-crisis methods, you know the crisis is coming methods (Hurricane) and post crisis methods (Its already hit). This show will SAVE YOUR FOOD and keep you and your family fed with what you have.




Steven Harris on The Survival Podcast for 9th Time!




The JWPlayer is RIGHT HERE

Tap to Listen & Scroll DOWN the Page to SEE ALL the Items we talk about
Fuel and Fuel Storage for Preparedness


EVERYTHING- what containers, the easiest & best home made siphon, how to store gasoline, diesel, kerosene, how to treat gasoline and diesel for 10+ years of storage life. What can you store gas in w/ 100% safety that you did not know about? Using 5 Gallon cans & a with a really smart rotation method.


Steven Harris on The Survival Podcast for 11th Time!




The JWPlayer is RIGHT HERE

Tap to Listen & Scroll DOWN the Page to SEE ALL the Items we talk about




How to Set up, Size, Configure a Solar Panel, Battery and Inverter Power System - The Famous "Solar Chicken Coop."


This will sound funny, more in a second, but this class will TEACH you HOW to 100% setup ANY SIZE Solar Panel System you so desire. It will teach you HOW to SELECT the right size and number of panels for what you want to power, what your load is, it will help you determine how many and what size batteries you require to power yourself through the night and through cloudy days and it will help you select the right inverter, or number of inverters for the electrical work you want to do. It will teach you all of this. Now the funny part, I did all of this for Jack Spirko because he wanted to put solar power on his Chicken Coop so he could have lights to extend his laying time for the 'girls' and so could have some attic fans running to help keep the chickens cooler at night when the coop was heated up from the Texas sun. So just because its me sizing a solar panel system for a chicken coop does not mean this will not work for a solar system for you, in fact, its even more relevant, because I teach you how to make a small to medium solar panel system AND I teach you how to scale it up. What you need to do to add more panels and batteries etc... I put a TREMENDOUS amount of effort to make this a class that will teach you everything. I highly suggest you listen to it if you are considering solar anything.


The JWPlayer is RIGHT HERE

Tap to Listen & Scroll DOWN the Page to SEE ALL the Items we talk about
Get on the Steven Harris Email List
Get NOTIFIED when something really HOT is coming out from us.
Be the first to know. We email from once a week to once every 2 months.
Privacy Respected, NO Spam.

SOLAR PANEL I TALKED ABOUT ON TSP
REGARDING THE SOLAR WELL PANEL QUESTION
RENOGY 100 Watt 100w Monocrystalline Photovoltaic PV Solar Panel Module 12V Battery Charging $149.95
This INCLUDES SHIPPING. FREE 2 DAY SHIPPING if you are an Amazon.com PRIME Member. I love prime, I buy my cat food via Amazon Prime. No trip to Walmart, no time or fuel wasted, it just shows up. I LOVE this solar panel. Its rated at 100 watts, it outputs 100 watts. Some 100 watt panels are really 80 watt panels with a 100 on them for marketing purposes. This comes with all the standard connectors and you gotta read the feedback on this thing, people not only praise the panel and its quality but they comment on the incredible packaging that it comes in. This is $1.80 a WATT. I can point you to a few other places that will have 'cheaper' panels but when you add 'postage' it comes to be near this price. Plus buying a panel from a solar panel site, you don't get REAL UNEDITED Feedback like you do on Amazon. You know this thing is awesome.

I am using this line and model of solar panel for anything Jack 'forces me' to do with solar in the future.

Keep in mind what I teach, and I'm the ONLY one who says this. You have NO BUSINESS owning even 1 solar panel for ANY reason until you have at least 6 months of FOOD and WATER stored away. Period. You can use stored gasoline (as I teach in the Fuel and Fuel Storage Class above) and your car or generator (class above) with a batteries (class above) to give you ALL of the power you could want for 3 to 6 month at prices that are a lot cheaper than even these solar panels.
MPPT TRACER 3215RN Solar Charge Controller 30A 12V or 24V $177.95
If you listen to the 'Solar Chicken Coop' show above on how to setup and size and configure a solar panel system with batteries and inverter than you heard me talk about how much better an MPPT solar charge controller is over the 'regular' type witch is Pulse Width Modulation (PWM). This is the controller I was talking about. If you have one solar panel, you can go with the cheaper regular PWM solar charge controller, if you are going 2 solar panels or more (at least 100 watts each) then you WILL want the MPPT charge controller, it can get around 30% more energy out of the panels. Note, its NOT increasing the panel size, its just that its more efficient than a PWM controller, that is where the greater charging energy is coming from. If you want to know why and how it does there, check wikipedia. This is a great computer controlled, intelligent, 4 stage battery charging system. This goes between the solar panels and your batteries. Get one.

Hurricane 3 Days Away ??
Stores Empty? Can't Find it?
Have it Tomorrow by UPS for $3.99 !!

If you subscribe to Amazon Prime (see below) almost EVERYTHING on this page can be sent to you by UPS Overnight for $3.99 PER item no matter the size or the weight. That generator above, $299 or $999, plus $3.99 shipping. Order on Tuesday, its on your door step Wednesday !!

TOOLS you NEED, for During and After the Storm, cans show up now 1-2 days BEFORE the storm and dropped off at your door. UPS does not deliver during a storm, but they sure as heck deliver before it. Right up to it and if the roads are clear, they'll deliver after the storm.

Amazon and UPS can be there to help you Faster than FEMA or the Red Cross !!

From Actual Amazon Review-

"

After reading all the reviews on this generator, I decided it would be a good inexpensive unit and running off propane was a big selling point. I ordered it on Friday and it was delivered on Monday. Yeah Amazon!!!"



Here is the Home Emergency Power
How to Power Your Home from Your Car.
stuff Jack and Steve were talking about on TSP
Shows #9 and #10

Join Amazon Prime - Watch Over 40,000 Movies & TV Shows Anytime - Start Free Trial Now

Amazon Prime Membership $99 / Year
You do NOT need to be a member of Amazon Prime to buy any of the stuff below, but everything IS Amazon Prime. That means, if you are a prime member, EVERYTHING that is below, in ANY quantity will be shipped to you by 2 day Air for FREE. NOT one penny for ANY shipping on ANYTHING Amazon prime. Plus you get free movies, free TV shows (like a Netflix thing) and much more. Instead of burning diesel fuel to go to Wal-Mart to buy cat food, I have Amazon send it to me with free 2 day shipping. Saves me time and fuel and money, and the cat food is cheaper than it is at Wal-Mart. I am a very big fan and user of Amazon prime. OH...and you get a 1 month FREE Trial of it to see if you like it.

Powerex MH-C800S Eight Cell Smart Charger $54.95
This is by FAR my favorite charger, and its a premium one and it does not GOOF UP. It charges each battery individually, so you can put in 1 battery, 2, 3, 5, 7 or 8 at once. When you put it in, it starts to charge it. It takes about 1 hours to charge one battery, but you can charge 8 at a time. 8 in 2 hours is about as good as 4 in 1 hour for me. Also, there is an LCD display for each battery, so you know when each one is charged. There IS a more expensive version of this one that does charge all 8 in 1 hour BUT THIS one here is my favorite. The 1 hour charger has a huge power supply that comes with it. This one has a nice small 'wall wart' power supply.

(12 AA Batteries) PANASONIC NEW 2100 ENELOOP 12 Pack AA Ni-MH Pre-Charged Rechargeable Batteries $34.94 **NEW**
Panasonic bought the Sanyo Enloop Batteries. A Good thing! These are now the 4th generation of the batteries and take 2100 charges instead of the 1500 the Sanyo 3rd Gen batteries did. BUY THESE BATTERIES. DO NOT buy the eneloop charger they have. I don't like it. Get the PowerEx one above. DO NOT by the eneloop "XX" batteries, I have not put those though the ringer like these ones. I have exhaustively tested the eneloop batteries for years on my lab bench and in all of my personal gear. They are the batteries I carry the most. These eneloops can be charged and used up to 2100 times each. That's a lot of charging. They have the PERFECT chemistry for a AA NiMH battery. You can trust and depend on these. DO NOT buy the Energizer brand of NiMH batteries, they all STINK and are antiquated NiMH technology. Shame on the pink bunny.

ZTS Computer Controlled Pulse Loading Mini Battery Tester $36.00
This is probably the most important tool on this page. This lets you see how much energy is left in your AA, AAA, C or D NiMH or Alkaline Battery. This is NOT some 'dumb' battery checker. This is the smartest one on the market. All of those 'meter' battery checkers just check the voltage and that is NOT a real way to check a battery State Of Charge (SOC). To really test a battery you need to see how much current it can deliver, this lets you know how much active surface area of the battery is reactive and left. This tester 'tugs' on the battery to measure its current ability. Its also called Pulse Loading. When this thing says you have 80% of your battery, you can bet on it. When it says its near dead, its there. I have been using this line of battery checkers since 2005 and it travels with me everywhere I go (when I travel). What good are batteries if you can't tell which ones are good and which ones are bad.

Tenergy V-9688 Super Universal LCD Battery Charger with USB Port $28.99 * NEW *
This charger does AA to D cell size, plus 9 volt batteries. I do NOT like it as much as I do the POWEREX AA/AAA charger above. I only use this one for charging D cell batteries, and it can take a good 8 hours, more or less depending on the state of charge of the battery, to charge up D Cell NiMH batteries. Again, if you are just starting out, get the Powerex above and the Sanyo Eneloop batteries, if you really must have D cell batteries than get the batteries above and this charger. It'll make a good backup AA charger for you as well in case you break, bash, smash, flood your other one. 2 is 1, 1 is none.

Tenergy Centura 9V 200mAh Low Self-Discharge NiMH Rechargeable Batteries -2pcs card $8.95 *NEW*
Get These batteries if you have the tenergy charger above. There are some 250mAh 9 volts on Amazon, but I don't want you to buy them. I want you to buy these Low Self Discharge (LSD) batteries. They will hold the charge the longest so you might be able to use them in an emergency without having to charge them up first. 9Volts are a dying battery, hardly anyone makes anything new that uses a 9 volt, they all are using AA batteries, which are by far superior batteries compared to the 9 volt batteries.

Sanyo Eneloop Spacer Pack: 4 Pack of C-size and 4 Pack of D-size Adapters $16.45 * NEW *
NO NO NO NO Do NOT BUY...NOT Harris Approved unless its for a 3rd level backup. a AA NiMH battery is about 2000-2200mah, a good NiMH D Cell is 10,000+mah. 1st you should have D Cell Alkaline Batteries, your next backup or option is D Cell NiMH Recharable Batteries (Tenergy Above) only if you ran out or lost those would you even consider using these shells. There are here because I get asked about them A LOT ! Some times the springs in your D Cell device don't mate up with the end of the AA in the shell. There are LOTS of issues, but they do work as a 3rd level backup to what I mentioned. Keep this in mind. These 'shells' are about 1/4th the price of buying the above charger and 8 real NiMH batteries. Get the real thing.

Rock Solid Battery Holders Storacell by Powerpax "AA" 12 Pack Battery Caddy, Yellow - Holds 12 "AA" Batteries $4.95+
These are the most awesome battery holders I have ever come across, I use them all the time, AA, AAA, C, D, 9volt, CR123, you name it, they have holders for the batteries or sets of the batteries. Want to hold 12 AA battts ? they got it, want to hold 6? or 4? they have it. This link will give you an entire page of ones to choose from. Stay with the POWERPAX brand, its 100% Harris Approved.

Steven Harris PHOTOS of these.
PHOTO #1 See These Glowing in the Dark on my Bench
PHOTO #2 See these out of the case in my photo area.
| | |
| --- | --- |
| | Duracell 813-0807 800 Watt DC to AC Digital Power Inverter $59.99 Because of the price increase on this item, you are better off getting the Whislter 800 watt inverter on http://www.Battery1234.com But you'll loose the display of watts being used, which I like. The Duracell 400 watt one is only $10 less, this is 800 watts and is a much better buy, runs at 150 watts through the cigarette lighter or 800 watts when clamped on the battery. Leave the car idle and you can run your refrigerator or freezer (one at a time) on this inverter. The BEAUTIFUL thing about this inverter is the display, it gives you the voltage in, out and POWER (in watts) that you are drawing at the time. So you know if you are sipping power and can leave the car off all night or if you are being a power HOG and have to leave it idle. Nothing like instrumentation. Use this alternate link if the one above is sold out. (the 800 is sold out, get the 400 at the alternate link !!! -Steve ) |
Cobra CPI 880 800 Watt 12 Volt DC to 120 Volt AC Power Inverter with 5 Volt USB output $52.22 * NEW *
So many people tried to buy the Durcell 800 watt inverter that everyone on Amazon and most of the web is 100% SOLD OUT. I do have and use Cobra inverters... I've been surprised at how good some of them have been.

IF you can't get the Duracell one above, get this one. It does not have a display on it like the Duracell one...but it works great. I also can't say enough about how good the Duracell 400 watt inverter is (see link above). It works great, plus it comes with the cigarette lighter plug. Its OK to have a good inexpensive 400 watt inverter and a good inexpensive 800 watt inverter. 2 is 1, 1 is NONE. you need a backup and 400 watts of power is a LOT of power when you are in a black out. Don't turn your nose up at 400 watts.

Duracell 175-Watt Pocket Inverter with 2.1-Amp USB Port $33.49
Of the small inverters, the highest quality, with the smallest size is this Duracell inverter. Yes. I own it. It has the smallest profile and it also has ONE 2.1 amp USB port on it. Not two USB ports. Its the one that travels with me in my laptop bag all the time. Size matters. This is also the most expensive inverter of this class but that is because of its size and quality.


Steven Harris on Light - What do you need in Light ?? - Important to Read.
You need 3 types of lights:

1. Small Light: 1/2 watt or less (30 lumens or less) flash lights for doing small things. Reading, looking in drawers, walking around the house etc..This is the most common light you will use. I also call this "Necessary Light" because you are only using the necessary amount of light needed, not too much light.

2. Emergency Light: 2, 3 watts or more LEDs, 80, 180, 250, 400 lumens for finding lost children in the night type of stuff. Tactical lights on guns fall into this category as well.

3: Room light or Area Light. Something you can put in a room with 4 people and light the place up decently because you are going to be there and you have energy to spare. If are charging D Cell batteries from your car, you have energy to spare.

Energizer Trail Finder 7 LED Headlight $14.93 *NEW*
Most of you know I'm not a big fan of energizer, but they have it 100% Correct in this 7 LED headlamp. Its has red LEDs and lots of bright white LEDs for near and far, it has 4 different modes it switches between and it has a REAL PHYSICAL SWITCH. So when its OFF, it is really OFF. Its not 'on' but drawing a small amount of current waiting for you to press the 'on' button. That is called a 'soft on'. This head lamp has a HARD Switch that turns stuff 100% on or 100% off. It has low light mode for long battery life and it has a LIGHT 'EM UP mode for plenty of light NOW. Its made for contractors so its durable as heck and can take a beating. Its water resistant so you can wear it in the rain, but no go swimming with it. It does run on 3 AAA batteries. I wish it was AA's, but its does not. So make sure you get some of the Eneloop AAA rechargeable batteries above. This is an excellent "Small Light" and the bright mode is good, but not quite emergency light bright, but close. If you are running AAA battery items in a small 'kit' then this is the perfect light to go with the Maglight XL-200 AAA Light below.

Maglite XL200 LED Flashlight, Black - Brightest Maglight in Existence $36.99 *NEW*
Like the above energizer head lamp, this flashlight runs on 3 AAA batteries. Its the brightest maglight flashlight made and its very small and hides in the bottom of your pocket until you want to light up something like its daylight. This would make vampires run for cover and smoke. Its 172 Lumens...most tactical flashlights use to be 80 lumen. This is over double that. I've been using this flashlight for the last 7 months on a daily basis and have fallen in love with its quality and its performance. I run this on 3 AAA eneloop batteries all the time. This main use of this light is for 'finding a lost child'. Its too much light for normal stuff. Its an emergency light. If you are running AAA batteries in a small, portable kit, then this is the perfect flashlight to compliment the Energizer Head Lamp (above)

Fenix HL21 White LED Headlamp, 1AA, 90 lumens $34.95 *NEW*
Simple Simple Simple is what this is. 1 AA Battery, 90 lumens (more than bright enough) and a simple ON/OFF and only 1 Strap, and the diffuser flips over the light if desired for close up work. The Energizer Head Lamp (above) and the Maglite XL200 (above) are BOTH AAA battery powered. I wanted you to have a AAA headlamp and flashlight option and I wanted you to have a AA headlamp and flash light option. So I found and got this AA headlamp and it has been a real trooper for me. Its going with me when I travel. One thing I LOVE about it, its got a 3 Lumen mode on it (just necessary amount of light) and it'll run for about 53 hours on 1 AA battery in that light mode. This headlamp will work good (2 is 1, 1 is none) with the MagLite 2AA and 3AA flash lights (below

Well I had to put a AA flashlight in the mix and here it is. The 2 AA flashlight I use the most, the maglight LED flashlight. It has a dim mode, a bright mode, a flashing mode and you can unscrew the cap off and use the cap as a base to hold up the flashlight like a candle stick and the bare LED lights up the whole room like a candle would, but it does it for 31 hours on low on 2 AA batteries.
The important thing about this is that it SIPS energy (for 31 hours) on low and it will provide 'enough' light in an entire room or more than enough light when directed onto something, plus its got its bright mode for finding something outside in the dark. This is an excellent 'Small Light' and a pretty 'emergency light'. Its an ok 'room light' because the cap comes off and its like a candle.

Mag-Lite ST3D016 3-D Cell LED Flashlight, Black $25.25
* NEW *
We increasingly live in a AA / AAA battery world and we have a great deal of valuable & reliable tools that use these batteries. a AA NiMH can have ~2200mah of capacity, the above NiMH D cells have 10,000mah and a Duracell D cell alkaline is about 14,500mah and in 8-10 years (the date on the battery) it will still have 82%-85% of its energy if stored at room temperature. So if there an a battery you have to put away and not use it till you darn well need it then its a Duracell D Cell Alkaline battery. So here is the awesome flashlight to go with the batteries. This is an "Emergency Light" It also qualifies as a "Room Light" because the cap comes off and it stands up like a candle. This light is 131 Lumens...which is MORE than bright enough. Do not get caught in the 'brighter is better' trap.

Coast HP17TAC High Performance Focusing 615 Lumen LED Flashlight with Tactical Strobe $66.55 * NEW *
If you do want to play the brighter is better game, then this flashlight from Coast will do it. Preppers, the $25 maglight above is PERFECT. It will light your house and work area just fine. If you are Law Enforcement or Search and Rescue then you might consider this flashlight because it too uses 3 D Cell batteries but its 615 Lumens, about 3x more than the maglight flashlight. This light also focuses from a bright FIELD of light, lights a whole room up EVEN, to a spot light that goes the distance. For preppers on a budget, don't get this.


Rayovac Sportsman LED Lantern $24.99 * NEW *
There are 1120 reviews of this on Amazon, over 2000 are 5 or 4 Stars !!
You need 3 types of lights. 1. Small Light: 1/2 watt or less (30 lumens or less) flash lights for doing small things. Reading, looking in drawers, walking around the house etc.. 2. Emergency Light: 2, 3 watts or more LEDs, 80, 180, 250, 400 lumens for finding lost children in the night type of stuff. 3: Room light or Area Light. Something you can put in a room with 4 people and light the place up decently because you are going to be there and you have energy to spare. If are charging D Cell batteries from your car, you have energy to spare. This lamp uses 3 D cell batteries and will use the D Cell Tenergy batteries above just perfectly. This is a 'room' type of light. Max output is 240 lumens.

Coast 4 D Cell 375 Lumen LED Lantern w/ Varible Brightness $24.90 * NEW *
I had to put this up here because the light is so awesome. The Rayvac is awesome. The advantage of the coast is not that its brighter, but it is, but its got a variable brightness knob on it. You can turn it up and down to any brightness you like. Historically I have always liked Maglights, Rayovac Lights and I've been using Coast lights since 2006. Coast is an even higher quality than maglight, but don't forget, maglight is more than good enough. This lantern also uses 4 D Cells where the Rayovac uses 3 D cells.

Mudder 6pcs E27 3w 210lm 6500k 100-240v Energy Saving LED White Light Bulb $21.99 *NEW*
3 Watts is MORE than enough in a dark room. This has a light output of about 210 lumens, that's brighter than many 80 lumen tactical lights. When you use this bulb you are SIPPING energy off the inverter and the car battery. That is what you want to do. You are not trying to light the whole darn house like it was before the blackout. You want 'enough' light in the room. Put one of these in 5 rooms and you're drawing 15 watts. This LED bulb will do it well. I've used it for nearly a year. This is an excellent "Room Light" This will be your #1 light in a blackout. Get all 6 at a great price, that's $3.70 each!

10.5 Watt LED Bulb, Warm White $4.55 *NEW*
This LED bulb is about 800 lumens (4x brighter than above) and its almost what I could call 'too bright' because its using 10.5 watts when you could be using 2 or 3 watts. However if the above light is sold out, get this one, its a good bulb and it'll really light up a room. Might be a better bulb to use if you had to work on something like a car. If you had to use an incandescent bulb to make this much light, it'd be about a 60 watt bulb. So this is very efficient. This is an excellent "Room Light", its also an excellent bulb for daily use. It will save you money in reduced energy use. This over 700 5 star reviews on Amazon this is a great bulb. Yes I own it and its also available at Home Depot.

PowerGen Dual USB 2A 10w (fast) Heavy Duty Ouput Car Charger - White $9.99
This is made by the same company as the charger above, this is a 12 volt charger to charge your high power USB devices from your car. This too has a 2amp and 1amp charger ports on it. I use this all the time, it charges my android phone very well, make sure you have plenty of cables (and spares) from the cables I have listed below. Also, I prefer my chargers to be WHITE so I can find them in the dark / low light easier than a black charger. Click Here for the Black Version.

New Trent iTorch IMP52D 5200mAh External Battery Charger for ANYTHING USB! (Improved version with 15% more compact size at 5200mAH than IMP500) $33.95
This is a portable rechargeable lithium battery, you charge it up from your car or home and then you can later charge up your phone or ipad from it. Its a HUGE battery. An iphone4 has a battery that is 1420mAH, this is 5200mAH. That's over 3.5x as big. A smaller cell phone would have a 750mAH battery in it, so you can recharge that with this about 7 times. I like this one, its the right size physically, its big brother at 12,000mAH is a lot bigger, and I think its too big, but it'll power your iphone for an entire week. This is something I use about once a week, because that is about how often I forget to plug in my android phone at night to charge it up, so in the morning when I'm leaving, I need something to charge the phone as I'm out and about.

Your cell phone or smart phone is a life line of communications, contacts, information and tools. This will keep your phone running when a disaster happens as well as allowing you to store energy for your cell phone during an extended disaster. Before I started using this one, I was using this DURACELL ONE for about 1.5 years, I had 2 in my truck all the time, but this one is my favorite one now for the price and size, the Duracell ones were only about 1800mah. 5200mah for $34 is better than 1800mah for $19

Azend Group Envizen Digital 7-Inch Handheld Digital TV/DVD Player with Built-in Tuner, Carrying Case and Car Adapter $91.30
OMG this thing came with EVERYTHING. 120V power, DC 12 volt cable, antenna, antenna adapter, video IN cables (for game system) plus its a DVD player. I have been looking for a portable TV for over a year, and they ALL STUNK. I could not get one, could not recommend one till I found, bought and played with this one. It draws ONLY 9 Watts of power. Its reception is "DARN GOOD" with the little antenna that comes with it but I bought THIS ANTENNA for $8.50 With the external antenna (the $8.50 one) this thing picks up a huge amount of channels, and the TV even came with the antenna adapter to go from a large external antenna (coax screw) to a push type F connector. This is NOW MY Storm and Disaster TV. THIS SHOULD BE YOUR #1 STORM AND DISASTER TV, and its a DVD player for the kids too. 9 WATTS...that is an insane small amount of power. The TV also has an internal battery will last 2.5 hours...but with me it'll always be on one of my external batteries. TV will be your #1 source of news and information in a disaster. If the 7" one is sold out, get the 9" version here. This TV will be your #1 TV, I guarantee it. I cannot say how BEYOND IMPRESSED I am with this thing.
<HARRIS PHOTO> See what I do with this. Click here.

Wagan 4-Way 12V Automotive Socket Extender $10.46
Invariably you are going to plug in more than one thing into your car's 'cigarette lighter' or 'power port' and you are going to want a very good, strong and sturdy power outlet. You plug this into your car outlet and now you have 4 heavy duty power outlets. This has been one of my favorites for years, it features big contact plates inside that are all nickel plated and the case is made of a strong plastic.

Roadpro 12V Battery Clip-On and Cigarette Lighter Adapter $5.02
If you have a car old enough it might not have a 12 volt power outlet in it that is on all the time, it might require the key to be in the 'on' position, which draws a lot of other power, so you don't want to do that. You just open your hood, clamp this on your car battery and you have a cigarette lighter power outlet ready to go. Plug in the inverter, run the power cord inside the house, plug in your cell phone and LED lights and small fans and you have light, communications and cooling.

Mediabridge - USB 2.0 A-Male to Micro-B Cable (6 Feet) $5.99 USB to USB-MICRO cable
This cable has 982 5Star Feedbacks and this is a $25 cable at Best Buy. This cable is used to charge your modern cell phone. Your modern smart phone / cell phone will either be a USB-MINI or a USB-MICRO connector. You use this with the USB output on the BESTEK inverter above OR on the PowerGen USB DC or AC chargers above. This cable (6 feet) is long enough for you to talk on the phone while its being charged from the wall or car.

(read about where to have chargers and cables below in the MINI cable description)

USB 2.0 A-Male to Mini-B Cable (6 Feet / 1.8 Meters) $5.49
This is the same cable above but it is a USB to USB-MINI cable and the one above is a USB-MICRO cable.

You need an AC and a DC charger at home, in your car and at work. You need a set at all 3 locations. That way you move the phone from location to location, there is always a charger there. If you are at work, and you have to hop in a car with someone else, then you have a DC cable you can take with you. If you are at home and your home charger dies... then you have a spare in your car. 2 is 1 and 1 is none. This cable (6 feet) is long enough for you to talk on the phone while its being charged from the wall or car.

Micro USB Retractable Cable - Ideal for Any Micro USB Powered Device
Its only 2.5 feet long, but its compact as heck, convenient as heck and durable a s heck. I just got back from a weekend of conventions and I carried this in my pocket with the Trent iTorch Battery (above) and ended up using it with this cable for half the day on my android phone because I used it so much from 6am to 9pm each day that the battery would not last. This cable is long enough to talk on the phone from the Trent iTorch, its long enough to charge the phone at night, to charge the iTorch at night, its NOT long enough to talk on the phone w/ it plugged into a car adapter.

NewAir AI100S Portable Ice Maker (White) $169.95
oh stop it. People are yelling at me all the time that they must have SOMETHING to keep stuff cold in a disaster. Ok. This is my favorite item for making COLD. I've been using it since 2007. Its an ice maker. Its average draw when making ice is only 120 watts (I measured it myself). It has a brief spike to 750 watts for exactly 2-3 seconds when it turns on its heater to get the ice cubes off the ice cube maker. So you need to run it on the 800 watt inverter above. Your car will need to idle for about 30 minutes out of every 60 minutes you are using this. (read more below under (BLACK))
<HARRIS PHOTO> High Res Photo of the Ice cubes in my ice maker HERE
NewAir AI100S Portable Ice Maker (Black) $169.95
This is the most efficient way to keep stuff cold and to 'make cold'. You use electricity to directly make ice with this unit, making cold air in a freezer to freeze ice cube trays is a horrible waste of energy. This makes ice directly from contact the refrigeration evaporator. You make the ice, then you put it in a really good "5 Day" cooler and keep your food / beverages cool. OR you put the ice directly in your drink, that is the most efficient. It makes 26.4 lbs of ice a DAY (24 hours), So about 1 pound per hour, it holds just over 2 pounds of ice, so get the ice out every 2 hours. It makes its first ice in about 10 minutes. I am drinking a drink with ice made from one of these as I am typing this. These ice makers are Harris approved. You'll love the heck out of one. I use one everyday except in the winter.
<HARRIS PHOTO> High Res Photo of the Ice cubes in my ice maker HERE

Superior Pump 91250 1/4 HP Thermoplastic Submersible Utility Pump $47.99
This pump only draws 460 watts so it will work off an 800 watt inverter or bigger just fine.... or you can carry buckets up the stairs.
OMG... if you have a sump pump then you know exactly my feeling when I say that NOTHING will screw up your day FASTER than sump pump that is NOT working. I have a 1/2 HP sump in my basement, but that's mounted permanently all the time. If that one stops working then I have this great little 1/4 HP sump pump to drop in the hole (well) to pump out the water. This pump has a 1 1/4" inch pipe thread on it plus it has an adapter that comes with it so it can pump to a garden hose. This is the #1 best selling sump pump on Amazon. If you don't have a back up sump pump, get one ! Get this one or get one at Harbor Freight. They are TOO MUCH at Home Depot or Lowes. Also, if you need to fill up your emergency water barrels in your pickup truck from a lake, river or stream.. this IS the pump to do it with from your inverter. If this sump ran for 30 seconds, every 15 minutes (in a storm) then on a typical marine battery it would last for over 2.5 days

120 Assorted Car Truck MINI Fuse 5,7.5,10,15,20,25,30 AMP $8.45
These are the MINI fuses... the smaller ones than the bigger ones you might be thinking of. Most new cars take these. Just look in your owners manual, look in the fuse box and see if they are about the size of a quarter (Maxi Fuses- large ones) or the size of a dime (the mini ones).

CAR Fuse Puller Tool $4.77
Those fuses can be wedged in the PDB (Power Distribution Box) pretty tightly and close to each other. This little tool makes it a lot easier to pull them out to see if they are blown or to remove and replace the fuses...especially those darn mini-ones.
P3 International P4400 Kill A Watt Electricity Usage Monitor $20.28 * NEW *
Hey..want to know how much power your appliance is using so you know what type of inverter to us on it, and whether you need the car to idle. Get this power meter and measure how many WATTS (W) and Kilowatt HOURS (KWH) your appliance is using. KWH is total power used over time, WATTS, your maximum watts drawn determines what size inverter you use. When the refrigerator kicks on, you'll see the spike in power draw for 2 or 3 seconds, then you'll see the amount of power being used as it cools. This is an indispensible tool. There is a newer version of the meter HERE for $26.52. I have one of each one ever made, and I still use this $20 version one the most.

Oster 5838 ExpressBake Breadmaker, White COOL TOUCH $67.98 * NEW *
This bread maker makes bread like a washing machine washes cloths. Put the stuff in, push the button, come back in 58 minutes and you have 2 pounds of HOT bread READY to eat. Flour, water, sugar, salt, yeast. THAT'S IT. This is the bread maker that I've used for 6 years and feature in the 90 minute video: Bread from Gasoline (on http://www.USH2edu.com ) You can make 32 POUNDS of bread from 1 gallon of gasoline and a generator. I also show in the video how to make this off your car battery. Imagine that.. fresh HOT bread from WHITE FLOUR (stores forever, at all grocery stores) and from your car / truck battery. Next to my tortilla emergency bread trick, this is the most awesome. If you don't think this is the most darn awesome bread maker you ever had I'll buy it off you. I have 4 of them... maybe 5. I have to look and I use them in every LIVE Preparedness class I give... I feed everyone in the class.

Casio Men's PAG240-8 Pathfinder Amazon Exclusive Triple Sensor Tough Solar Digital Watch $189.99 * NEW *
Would you believe, that because of TSP, I've had several people write me to ask me what watch I wear ?? Who'd of thunk ? I wear a Casio Pathfinder Triple Sensor SOLAR powered watch. I must of had it for 5 years, and this is the newer one than the one I have. NEVER have a battery issue because its Solar. Actually in dead of winter when sun is so low I've had to put it in the window for an afternoon to get a good charge for a week or two of operation. I've used the compass function on a regular basis and I've used the barometer tracking feature to tell me of the pressure is rising or falling so I know what the weather is going to do. I am very hard on watches and phones, so everything I buy is DURABLE. $190 is not expensive when you think of having it for 10 years or more.

I also use Ballistic Phone Cases for my Android and Otter Box Phone Cases for my wife's iPhone. Now you know too much about us. :)

Get on the Steven Harris Email List
Get NOTIFIED when something really HOT is coming out from us.
Be the first to know. We email from once a week to once every 2 months.
Privacy Respected, NO Spam.

Here is the Fuels & Fuel Storage
stuff Jack and Steve were talking about on TSP
Show #11
PRI-G Fuel Stabilizer- for Gasoline
16 ounce bottle. Treats up to 256 gallons $29.89

PRI-G Fuel Stabilizer- For Gasoline
32 ounce botttle. Treats up to 512 gallons $44.95

This is my favorite fuel additive to making gasoline more stable in storage. You add 1oz of PRI-G per 16 GALLONS of gasoline ONCE a YEAR and your fuel will stay good. Listen to me talk about it on the show, current record holder has 12 year old gas for large backup generator that is fine after 12 years of storage. This is an excellent solution to the issue of long term storage of fuel.

15 Gallon Water Storage Barrel $49.95
This is what a 15 gallon HDPE water barrel looks like. Its tall and narrow, a bit shorter than a 55 gallon drum and a whole lot smaller. This drum is made of EXACTLY the same plastic as a red 5 gallon plastic gasoline can is. This drum will hold gasoline PERFECTLY. This drum full of gasoline will weigh about 100 pounds, just heavy enough that if you are strong you can still heft it up and move it or roll it around and stand it up where you want it. The drum is incredibly durable. Its expensive here on amazon but it lets you see it, try to find it locally around where you live. Go to maps.google.com and type in Drums and Barrels City, State and it'll find the local suppliers around you. If you have to, you can order it here....but it'll be a lot cheaper to find it locally.

Polished Zinc Cast Steel Drum Bung Nut Wrench with Angled Handles, 12" Length $34.04
Despite this description saying its zinc coated cast steel, I think this one is one piece cast aluminum. I've never seen a steel one, all of the ones I have are solid aluminum. This bung wrench has 4 heads on it which will fit any type of drum you can possibly find... plus its got 2 wrenches built into the handle. This thing is heavy enough to be a weapon. It'll last a life time, you won't break it. This is the one I have and use the most and I am telling you this is the one you should get.

3/8" Fuel Primer Bulb $18.93
MAKE SURE YOU BUY THE 3/8" BARB ON THE BULB !
This is a fuel priming bulb that you'll find on most fuel tanks feeding an outboard motor for a small boat. You squeeze it and it moves the fuel. This takes the place of you sucking on a hose to get the siphon action going. Just squeezing this bulb gets the fuel flowing and then you just let it siphon from the 15 gallon drum or 5 gallon tank and into your fuel tank of your generator or vehicle. Note: The drum or tank needs to be HIGHER than what you are siphoning into. Fuel won't siphon up hill, it goes down hill only. So set the fuel tank in the bed of the pickup or on the roof of the car or just put one drum on top of another drum to get it higher than the fuel tank. You can find these bulbs at Walmart or anyplace that sells boat supplies....or you can get it right here on Amazon.com

Fuel Line Hose, 3/8" x 25 feet $22.49
This is automotive FUEL LINE. Its rated for gasoline, or diesel, it'll last forever, its heavy and thick. The 25 foot spool here on amazon is a GREAT price, or you can go to Action Auto, Auto Zone, Pep Boys or any other car parts place and get it by the foot. For 15 gallon drums, I suggest a 4 foot piece on the suction side and a 6 foot piece on the outlet side. I do NOT even use hose clamps to hold the hose on because it stays on so tight, plus if I want to I can quickly swap lines to make one longer and one shorter or to put on a longer piece of hose.
Get on the Steven Harris Email List
Get NOTIFIED when something really HOT is coming out from us.
Be the first to know. We email from once a week to once every 2 months.
Privacy Respected, NO Spam.

Here is the Generator & House Hook Up
stuff Jack and Steve were talking about on TSP
Show #12 & Show #13
US Wire 74100 12/3 100-Feet SJTW Yellow Heavy-Duty Lighted Extension Cord $54.99

The above is the 100 foot cord... if you need a 50 foot cord then get the 50 foot 12/3 cord for $34.95

One 100 foot cable and one 50 foot cable should be good for most people, that way you can run up to 150 feet any way you want. You might run 50 feet into your house and 100 feet into your neighbors house or you just might need all of the distance for yourself, especially if you have an electric chainsaw (which I love, because they are so simple, and always work without gasoline). If you must have a 25 foot cord there is one for $22.92 but I do not think its necessary, for that short of a distance a 14/3 orange cord will work fine. Most of you will be FINE with 14/3 orange extension cords from Home Depot but if you want the premium and the best, then this is the extension cord for it. It is very durable with a thick cover. Yes.. I own all of these.

Coleman Cable 02309 16/3 Vinyl Outdoor Extension Cord, Orange, 100-Feet $26.95
This is a 16/3 16/3 16/3 16/3 CORD !! It is THIN and LIGHT. At walmart they have a 120 foot version of this cord and its green. This is designed for a LIGHT LOAD, thus, you don't need all that copper and weight. Usually this is used for electrical law equipment, like a weed whacker, they don't take very much power. If you have an 800 watt or 400 watt or 150 watt inverter, its not sending out very much power either. Why do you need a thick cable to run from the inverter on your car and into the home ? You don't. For those light loads this cord will work fine. It's lighter and longer and cheaper.

3-grounded Outlet T-shaped Adapter, Orange $4.89
I told you that you'd recognize what I was trying to describe on the radio as soon as you saw it.. this is it. Stack these up into each other to make the best, most heavy duty outlet strip you've ever had. Use these to split off extension cords that you run into your house from the generator or inverter that is outside.
Reliance Controls PB30 L14-30 30 Amp Generator Power Cord Inlet Box For Up To 7,500 Watt Generators $41.07
Instead of having a 'suicide' cord like I talked about in the TSP Show on Generators and how hook up your generator to your house, through all methods both dangerous and illegal to the correct and legal ways of doing it, this box is the start of one of the ways of doing it 100% legal and to code....but you have to have an interlock on your panel to prevent this socket from getting energized....because you can stick your fingers in here if its energized and get shocked to death, the idea is, this socket is dead, and you are plugging in from your generator to this socket and into the electrical panel of the house. There are 3 DETAILED PHOTOS of this box installed in a house with a generator, click the link and LOOK at them.

DuroMax XP10000E 10,000 Watt 16 HP OHV 4-Cycle Gas Powered Portable Generator With Wheel Kit And Electric Start $999.00
This generator is 240 volts, as well as 120 volts, its got very high ratings and feedback on Amazon, this is a 10KW generator so it will power your entire house through the transfer switch above and the inlet box and cables. I do not own this generator but I would personally buy one based on the price, the output and especially the reviews on Amazon. I own a $1000+ Honda EU2000i, but I recognize that is not an option for all of you, so I put this up here for you. You are getting 10kw for the same price I paid for the Honda EU2000i, that is because the Honda is a 'inverter generator' and this is what I call a 'regular generator' make sure you listen to my TSP show on generators.

DuroStar DS4000S 4,000 Watt 7.0 HP OHV 4-Cycle Gas Powered Portable Generator $299.99
A simple, regular generator, like I talked about on the show, at a good price, with very good reviews on Amazon. Its 120 volts ONLY so it CANNOT be used to feed the above panels and inlet connectors. You'll have to use extension cords to do it the 'safe' way. I do not own this generator but I would personally buy one based on the price, the output and especially the reviews on Amazon. I own a $1000+ Honda EU2000i, but I recognize that is not an option for all of you, so I put this up here for you.

| | |
| --- | --- |
| | Do you have a 250, 500 or 1000 gallon propane 'pig' sitting outside your house for your stove and furnace?? Well than you have a tremendously large amount of fuel stored that will NEVER go bad. You should be able to take advantage of that. This is a PROPANE ONLY generator. Does NOT run on gasoline, does NOT run on natural gas. This generator DOES have 120 volt AC and 240 Volts AC output on it so you can power your entire electrical panel and your entire house. See my Generator Show #2 (above) regarding the different ways of hooking this up to the house. Don't forget to change the oil every 100 hours !! Have spare oil and the ability to change it. |
Champion Power Equipment 2,000 Watt 4-Stroke Gas Powered Portable Inverter Generator (CARB Compliant) $595.00
The Yamaha inverter generator is the top of the line generator, its also $400 more than this one. Champion has seemed to of done a really good job at making a nice inverter generator at a decent price. Its got nothing but great reviews. If you need a nice small 2KW, very quiet, very portable generator sent to you quickly because a storm is coming, this is the one. If you want a more economical inverter generator, then this is the one, if the top of the line Fijitsu is sold out and you need a generator sent overnight to you now by Amazon Prime...then this is the one.

Conntek 20611 Generator Power Cord 25-Foot 10/4 30 Amp 125/250 Volt 4 Prong Male Plug To 15/20 Amp Female Connector $85.99
Like Jack says, do NOT go cheap on your power cables, its something you WILL regret and keep your power cables for your generator and emergencies in a dedicated box next to your emergency power setup. THIS cable is for going from the 240 output of your generator and it splits it into TWO seperate 120volt AC circuits. If you are not using the 240 volts to feed your entire electrical panel (listen to the show!) then you'll want some extra 120 volt AC output. This will augment the 120volt AC that is already coming off your generator.

Suicide Electrical Cables for Back Feeding a House from a Generator or Inverter
As I talked about in DETAIL in the show, these are called suicide cables for a reason. They have 120 volts or 240 volts exposed on prongs on both ends of the cable. Plus they can overload the single circuit they plug into and that can heat up the wires or connectors and burn down your entire house. Click on the link and I'll show you some of the connectors that are used to make these cables... and I'm telling you to have a certified electrician install a Legal Transfer Switch at your panel to safely switch the power over.

STUPID STUFF
DO NOT BUY - DO NOT BUY !!
I give you examples of what to purchase, and WHY, and what my
experience is with them but I keep on getting emails about other things.
A lot of these things are STUPID and so now I'm giving you a list
of STUPID things and telling you why they are STUPID so you can
make better, more informed decisions when you see stuff in stores.
I'M SERIOUS - DO NOT BUY !!
Energizer Solar Rechargeable 9-LED Lantern $31.51
I'm sure some of you are salivating over this solar powered, flashy, shiny gadget. Prepping is not about 'gadgets' its about knowledge and tools. This is worthless solar Junk. Look at the specs. It runs for 165 HOURS on 3 D cell Alkaline Batteries. If those are Duracells that's about $3.00 in batteries. If it runs that light for 165 hours when fresh, it'll run the light for 132 hours in 8 years when the batteries reach their "date" and are at 80% of original capacity. So 3 bucks gets your over 100 hour of light over the next 8 years. Yet this 'gadget' has a "Suckered you into it" solar panel that will give you 2.5 Hours of LIGHT *IF* the solar panel gets a GOOD 5 hours of PRIME sunshine on it. That means pointed at the sun, no clouds, summer sunshine. Remember the sun is NOT the same brightness all day, so 5 GREAT hours of sunshine is about all you get in a day...maybe a bit more depending on the time of year, so a good day of sunshine gets you 2.5 hours of light at night and that's when you need a good 8 hours of light. SUCKS...its a stupid gadget.

Solar 11-in-1 Battery Charger $24.98
Oh WOW... it charges AA, C and D Cell NiMH on its built in Solar Panel. This has 'sucker' written all over it. Lets look at the specs, 5 volts from the panel, so it can really do 2 batteries at once, not 3, not 4 and its a MAX of 140ma output. That means MAX, summer, noon, pointed at the sun. Its not computer controlled so its charge efficiency will be low, 75% would be generous. AA NiMH Batteries are about 2000mah, at 140ma @75% efficiency that would take 19 prime solar hours to charge 2 AA batteries. There are about 6 'good' solar hours in a day (sun rise, noon, sun setting) so that means this would charge your 2 AA batteries in about 3 days if you kept it pointed at the sun every 30 minutes. D cell NiMH batteries are about 10,000mah so that would take 96 hours to charge, which would be about 2 weeks of solar tracking to charge them up. Seem like a good solar idea now?


Midland XT511 GMRS Two-Way Emergency Crank Radio $89.99
(heavy sarcasm) OMG how could it get any better, its an FRS & GMRS 2 way radio, its a NOAA weather radio, its an AM/FM radio, it even has 3 LED's in it for a flashlight, and it has a clock and an alarm clock and it has a USB port and it runs on 4 AA batteries and it even has a HAND CRANK feature in it so I can wind it up, wind it up, wind it up, wind it up (tired already) if there is no power. Plus its called a 'Base Camp' radio. How cool is that, now I can call "Red 5 this is Red Leader, Red 5 this is Red Leader, Come in Red 5". Now I've seen 'some' crank up AM/FM radios that are decent. It does NOT take a LOT of power to run an AM/FM radio on RECEIVE. It takes a LOT of power to run a transmitter. There are $20 GMRS radios that beat the crap out of this, that's all you need, is a good GMRS radio (and I have a site coming for that) and NOT a bunch of junk thrown all in, into one gadget for $90 with a crank on it. The more things you see put together into one item, the more you should RUN AWAY from it.

American Red Cross FRX3 Hand Turbine NOAA AM/FM Weather Alert Radio with Smartphone Charger - Red $54.99
Even if this has 5 stars on Amazon, I'd NEVER recommend it to anyone. Its 5 pounds of crap put into a 1 pound plastic box. Oh it looks and acts really great when you are testing it, but when it comes time to really use it you'll find that 'crank' feature and your arm is not the light saber you thought it was.
Its got 'crank power', 'solar power', and "AAA battery" power. Its an AM/FM and weather radio WITH a clock and an alarm clock <wow> plus its also a flashlight and best of all (quiet please) it has a USB port to charge your "Smart Phone". First of all, the solar panel is so small its going to take a week of sunshine, full sunshine, just to charge up its little internal battery. Second it 'says' that it will power your phone for 30 seconds of calling with 1 minute of cranking. Its probably more like 5 seconds of calling with 1 minute of cranking. 12 minutes of cranking, 1 minute phone call. You are literally looking at 10+ hours of cranking to charge an iphone. Plus this 'thing' is $55 and you can get a perfect AM/FM radio for less than $10 [ Link to be inserted Here ]. Combine that with your car inverter (see class above) with the USB Charger to FULLY charge your iphone in an hour or two, and get the AA Eneloop batteries (above) and the PowerEx AA/AAA charger (above) you really now have an infinite supply of radio and light (flash lights above) and cell phone talking. This just a 'pretty gadget' for suckers.

Ambient Weather WR-111B Emergency Solar Hand Crank AM/FM/NOAA Digital Radio, Flashlight, Cell Phone Charger with NOAA Certified Weather Alert & Cables $39.99
Everything I said above is true for this unit, stay away from these 'cranking miracles'. Its no light saber. 10+ hours of cranking to charge your iphone, with the iphone OFF! while you are doing it. This thing has 607 reviews on it, and I'd still NEVER tell you to get it. This is from one of the 1 Star reviews, listen to what these FOOLS did, "

Yesterday during the worst of Hurricane Sandy we were without power. We plugged our cell phone into the charger and started hand cranking. We're handy people and we take care of our equipment, so we were careful. First there was a creaking noise, some resistance and a burned smell. Then the crank jammed and broke off. So we were without cell and without radio in the emergency situation for which we bought it!"

They literally thought these dumb piece of plastic was going to keep their cell phone charged by cranking on it. Never did they try it, never did they do it. They just established a false sense of security into themselves because the 'bought a box'.
Amateurs train until they get it right. Professionals train until they cannot get it wrong.
Get on the Steven Harris Email List
Get NOTIFIED when something really HOT is coming out from us.
Be the first to know. We email from once a week to once every 2 months.
Privacy Respected, NO Spam.

Do You Shop on Amazon.com ? We do... help us...
If you click on this link, or the amazon image then you'll go directly to amazon.com but we'll get credit for referral. When you buy something we'll get a small percentage of the sale at NO expense to you. Its a great way to support Roy and Steve in the Energy Research & Development they do.
[ Click Here to go to Amazon.com and to Support us ]
The book covers Free solar panels Plus solar heating and cooking at your house. Plus explicit details on getting Free Solar Glass and Free 3000F Solar Concentrators for a solar furance. One of the most unique books ever written on Solar Energy. This book will have you building solar heaters and solar ovens in one afternoon. This is the most hands-on book ever written in the field. Get it today. Also includes, at no extra charge, Surviving the Blackout of 2003.

CLICK HERE TO GET THE BOOK $14.95
The 1 Gallon Moonshine Still that Makes car fuel, its automatic, Free video to watch on how to do everything is right here:
http://www.iMakeMyGas.com
If I was in a country where it is legal to make moonshine (illegal in USA to drink, but legal to make car fuel w/ free permit) then what I'd do is make moonshine and store it for a disaster, because it would trade as good as gold does.



We have Stills IN STOCK and are shipping them DAILY (for now)

. Get them while we have them in stock. You'll have it on your door step by UPS pretty quickly (No PO boxes please, USA Orders ONLY)
The Survival Podcast Membership Support Brigade DISCOUNT


If you and MSB Member, then you know where to find the codes. If you are NOT an MSB member, join Jack Spirkos The Survival Podcast Membership Support Brigade
Details at http://www.TheSurvivalPodcast.com
MSB Members get 15% off *ALL Books and DVDs on
http://www.USH2.com
* All does not include the book Alcohol Can Be a Gas and of course does not include the Stoves. It does not apply to the GET EVERYTHING book package, that is already discounted 45%




Hydraulic Motors $19.95
by Irving P. Church
ISBN:326 pages 5.5x8.5 inches [size]

Filled with every method of turning water into rotary horsepower. This book is not about the hydraulic power like what makes garbage trucks and construction equipment function. In this sense is we are talking about water power. It is incredible in its depth on water turbines and the whole variety of wheels that are in this field. It covers ALL of the paddle wheels, overshot, undershot, small, large, optimized and simple ones, from highly balanced water turbines to the most efficient Pelton wheels.

Click HERE to
Get the Book from Steven Harris on
www.USH2.com



1st Interview of Steven Harris on The Survival Podcast
---------------------------------------------------------------
If you missed the First Interview with Steven Harris on The Survival Podcast it is HERE:
The show is about making biogas - methane digesters and gasification of wood.


The JWPlayer is RIGHT HERE



2nd Interview of Steven Harris on The Survival Podcast
---------------------------------------------------------------
This is the link to the 2nd interview that answers the multitude of questions sent in for me to answer after the 1st show (above).


The JWPlayer is RIGHT HERE



3rd Interview of Steven Harris on The Survival Podcast
---------------------------------------------------------------
This show is all about making Ethanol Alcohol Fuel at Home.


The JWPlayer is RIGHT HERE



4th Interview of Steven Harris on The Survival Podcast
---------------------------------------------------------------
This show has all of the Questions and Answers about the previous Ethanol Alcohol Fuel Show... plus I release several secrets and show the details of step by step ethanol fuel making.


The JWPlayer is RIGHT HERE




5th Interview of Steven Harris on The Survival Podcast
---------------------------------------------------------------
The show is all about Home Solar Heating, making Free and Cheap Solar HEAT for the home.


The JWPlayer is RIGHT HERE



6th Interview of Steven Harris on The Survival Podcast
---------------------------------------------------------------
Every thing that works and does not work in energy that you can use, not use, and where you can get it. PART 1 OF 3


The JWPlayer is RIGHT HERE



7th Interview of Steven Harris on The Survival Podcast
---------------------------------------------------------------
Every thing that works and does not work in energy that you can use, not use, and where you can get it. PART 2 OF 3


The JWPlayer is RIGHT HERE




8th Interview of Steven Harris on The Survival Podcast
---------------------------------------------------------------
Every thing that works and does not work in energy that you can use, not use, and where you can get it. PART 3 OF 3


The JWPlayer is RIGHT HERE




Steven Harris Page on The Survival Podcast
---------------------------------------------------------------
Jack Spirko has now given me (Steven Harris) a dedicated page on The Survival Podcast. It has more details on the shows etc... I'll be back on TSP in Late September !
http://www.thesurvivalpodcast.com/tag/steven-harris



Want MORE Steven Harris Teaching ?
---------------------------------------------------------------
See the video there on how to make the "30 Second Emergency Bread"
Its step by step, its awesome, its worth the few minutes to watch it.
http://www.USH2.com/rocketstove.htm


Want 3 Hours More of Famous Steven Harris Teaching ?
-----------------------------------------------------------------



Get my Free Family Preparedness Class - Its awesome - The feedback
must be read to believed. It changes people and its like NO OTHER
'prepper' class you have ever had before. This is so easy, simple, fast
and proven. Click on the Graphic above or click <HERE>


The Biomass WoodGas Gasifying Stove is here:
http://www.ush2.com/biogas_stove_sale.htm
This is a real working lightweight stove.

Face Book Fan Page: http://bit.ly/harris_fan_page
Follow us on Twitter
Our YouTube Videos.... on YouTube


More about Steven Harris - For interviews and other requests see his background at:
http://www.StevenHarris.net

Get on the Steven Harris Email List
Get NOTIFIED when something really HOT is coming out from us.
Be the first to know. We email from once a week to once every 2 months.
Privacy Respected, NO Spam.

How did I start my Publishing Empire ??

I started it with CHEAP INK !! These are the people I use for my Ink, They take care of me, they'll take care of you too. Shipping is included
http://bit.ly/k0QV3F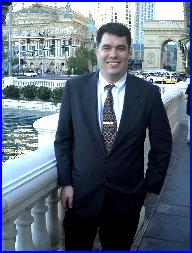 Contact Steven Harris
support (at) KnowledgePublications (dot) com
LIKE us on Facebook please

Steven Harris & USH2.com
has a Facebook Fan Page

FREE CLASS
Power Your House From
a Battery Bank in a Blackout!

Most Reliable, Simple, Proven
Method of Emergency Power.





2 FREE CLASSES
1. Selecting the Correct Battery
2. How to Make a Home &
a Mobile Battery Bank

2 Audio Classes,
Listen with 1 TAP

4.5 Hours of DIY Step by Step
Video Online in HD

Battery Class at
www.BATTERY1234.com


FREE CLASS
First Aid for Families
and Preppers !!





Steven Harris covers the
basics of First Aid and
gives specific examples
and details on supplies,
problems, and how to use
them.

First Aid Class at
www.FirstAid1234.com


12 FREE CLASSES
All of my Classes Listed
in one place + True Stories
and Testimonials from
people who have taken
the classes.
A MUST READ.



See Everything in 1 Spot
www.Steven1234.com

FREE CLASS
COMMUNCATIONS,
Radios and More.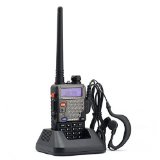 I cover every single radio
out on the market.
AM/FM & Shortwave +SSB,
Air Band, Marine Band,
FRS, GMRS
CBs, Scanners.
Plus a secret way to get
rescued from the wilds,
with a radio, without a
Satellite phone.

Radio Class at
www.Radios1234.com


NEW WEBSITE
Preparedness ITEMS
for Preppers !!





If its not energy, solar, car, gasoline, first aid or a rocket stove then it just a preparedness related item and I have a bunch of proven, works right now preparedness items at the website below.
Tons of Just PREP Stuff
www.PREP1234.com